Covid-19 Safety Plan
Health and safety of our gymnasts, staff, and those in our community is our top concern.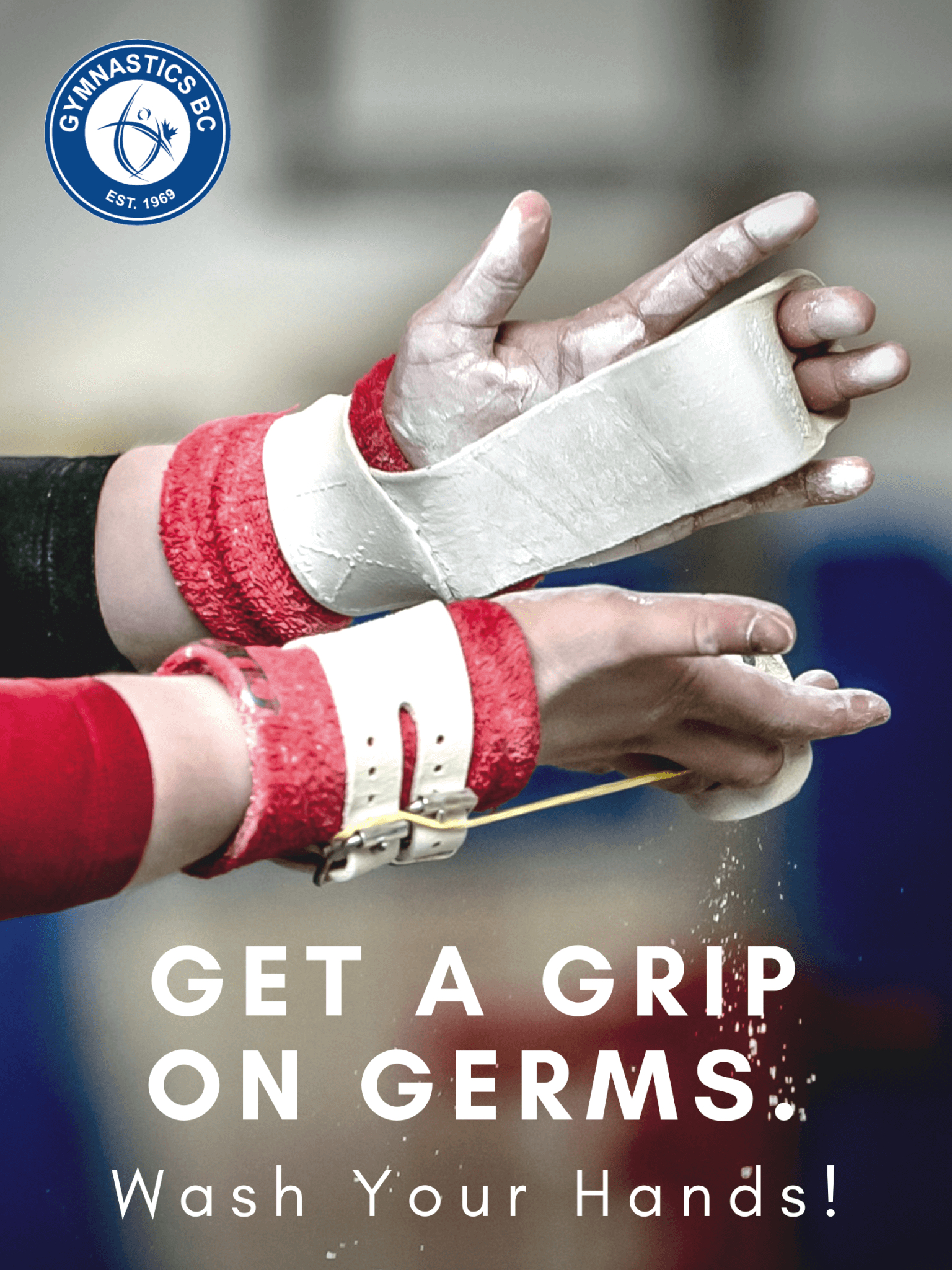 December 3 2020:
We are able to safely operate under revised protocols (similar to how we were operating in August for anyone participating in our programs then.) We are practiced with this protocol and are confident that all of our protocols are safe and effective!! It is imperative that everyone in the gym maintain a minimum of THREE (3) meter distance from each other at all times, so your gymnast must be able to strictly follow this rule. (If you are in a Parent and Tot class with your child you should remain in arms reach of your child, but keep distance from others.) We will be using spacing of equipment and markers throughout the gym to make this as straight forward as possible. It is also important to note that due to the Public Health Order released on November 19th requiring masks in public spaces, gymnasts, coaches, and parents involved in Parent and Tot classes are required to wear masks while inside our facilities.
Summary of our protocol:
Gymnasts arrive at the south doors of the gym and line up outside distanced by 3 meters and wait for a coach to let you in.
Ensure you have logged into your account and completed your covid waiver digitally before class or your gymnast can not enter (no verbal confirmations permitted)
Coaches let gymnasts in a couple at a time while sanitizing everyone's hands, feet, checking temperature and ensuring masks are being worn.
Everyone in the gym to wear masks at all times. Please be sure your gymnast has one with them. (in the West Vancouver gym it may be removed during training if that is suitable due to the activity being performed)
Gymnasts will stow their bin and go straight to a dot on the floor.
Gymnasts must be advised that if they are unable to maintain 3 meter distance from everyone at all times they will be sent home. Even if it is siblings or people in their bubble. We need to ensure we follow this rule closely.
Groups will be entering one at a time, start times and end times are staggered.
No spotting unless safety is at risk and it is an emergency.
Same cleaning protocols apply of cleaning each station after each group.
Lesson plans are focused on more basics, conditioning, stretching, and drills - no new skill development unless it is via safe progressive drills with no spot.
Gymnasts will be dismissed a couple at a time to ensure there is lots of space.
If at any point it becomes un-safe to offer classes we have scheduled, we will let you know of changes immediately. We will be strictly following guidance of professionals from provincial organizations such as the BCCDC, from the overseeing sport body ViaSport, and our gymnastics organization Gymnastics BC.
Balance Gymnastics has developed a Covid-19 Safety Plan following guidance of the organizations listed above. This plan will be continually re-assessed and updated as needed if regulations or circumstances change.
Please note: Claims related to the transmission of COVID-19 will not be covered by GBC's insurance policies; it is the responsibility of each member club to ensure that their individual members are aware of the absence of insurance coverage in this area and the risk they assume by returning to the gym.
Currently, the entire sport industry is dealing with an absence of coverage for claims related to the transmission of COVID-19. The entire sport industry is working together to find a resolution; this is not an issue unique to Gymnastics BC.
To mitigate risks, GBC has developed several risk management documents which must be completed by participants and parents/guardians prior to reopening, and participating in programming.
Please feel free to discuss any questions or concerns with us.
VIEW BALANCE GYMNASTICS' COVID-19 SAFETY PLAN (REVISED DEC 3 2020)
Forms To Be Completed Prior To Registration
Daily Screening Checklist
GBC Release of Liability
Participant Declaration